Check Out Our Reviews on Google and Facebook!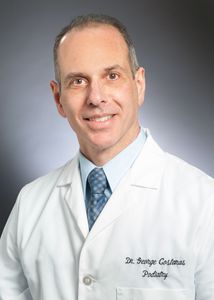 Meet Dr. George Costaras
Dr. Costaras has been in practice for over 30 years. He received his doctorate from Kent State University. He is board-certified, and he is a member of several podiatric associations including the Ohio Foot and Ankle Medical Association as well as the American Podiatric Medical Association. Dr. George loves being an active member of the community, and he is regularly involved with the Elyria Sunrise Rotary Club.
You've come to the right place. Protecting the well-being of patients like you for over 34 years, our state-of-the-art facility offers the highest quality foot and ankle care available.
You will find a wide variety of diagnostic and treatment services including an on-site surgery center.

Your feet are the foundation of your body. Experiencing problems with or pain in your feet affects your complete well-being. Foot problems make it difficult to manage all aspects of your life in a healthy and productive way. Seeing a podiatrist may be the perfect answer.

Here to help you build a strong and healthy foundation, let us help relieve your foot or ankle issues that may be keeping you from your best self. Our staff are here to serve your needs. Let us help you get the relief you deserve.

Get relief for your foot pain. Schedule your appointment today.
Call (440) 366-6029
The Elyria Foot Clinic is a "Center of Excellence" for Heel Pain, Diabetic Foot Wounds and Foot and Ankle Conditions.